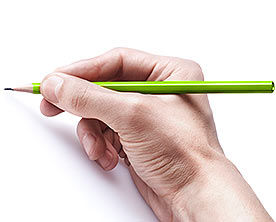 Plenty of predictions are flying around this time of year, and every websites are placing their thoughts and strategies for 2013. But seriously, which are the most important and what is making buzz for the current? Well, after all the long study and reactions from other companies Thomson Data has also come up with few trends of online marketing that would take a bow.
Let's check that
Mobile Rings!
Surely, this year we need to go Mobile. As consumers are increasingly using their cell phones and tablets to access information and view products and services. As potential customers check you out from the car pool lane or their favorite Starbucks on their 4G networks and Wi-fi, a good app or mobile-optimized website can make or break a sales lead.
Segmentation: A new Kid in Town
There's a new kid in town and his name is segmentation, a.k.a localization. Well, he's not really new to the marketing savvy, but some social media marketers have just recently made his acquaintance. Your prospects and customers consume information across a wide spectrum of sources, so you should be engaging them wherever possible. But audiences across these varied channels are not homogenous. They don't all share the same goal for what information they consume- now how, when or why it's consumed and shared. So customize your approach to each channel.
The great new for marketers is that Facebook along with other social media websites allow marketers users personal information, so there is more chance to segment markets and to target more consumers based on the particular or specific information.
Blog is still In
Good blogs are always welcome and it will be continued to your online marketing effectiveness. Though the standard of contents and blogs has really fallen down, still visitors like good blogs with adequate information. So, our prediction still says 'content is the King'
The steady takeover of IM:
Last but not the least, its inbound marketing. Over the past few years the growth and success of inbound marketing is quiet consistent, and the predictions speaks that it remains same for the present year also. While it is more of a slow march than a striking force, IM is taking down the competition with solid results from cheaper methods. This growth shows no signs of stopping in 2013.
So, these were some of the predictions for 2013. Well nobody knows the market when it will take a turn, but still as per the early estimations we do feel that these steps or marketing trends surely take up the charge. But yes, if you guys have any other marketing ideas for 2013 that you think it will lead the other ideas, we most welcome that. You comments, and suggestions are warmly accepted.