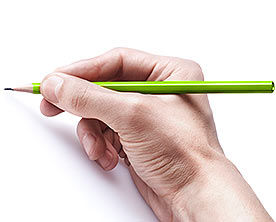 So it's not enough to have a business plan. In practice, vision is only one part of the equation coming up with mystifying start up names that is unique, impressive and relates to the consumers in the instance they utter the name. Naming can be one of the most difficult challenges in the early stages of a start-up. But while many people have written about the topic, few have actually codified the process to help entrepreneurs succeed in the endeavor.
What's in A Name?
It's the first thing that people hear; at best it signals maturity and relevance and at worsts a lack of vision, attention to detail and creativity.
It important for discoverability, whether in Google searches (10% to 50%+ of site traffic, depending on the category), the App Store (especially painful in iOS6) and other text-based discovery channels. If it's too hard to spell, or too similar to something that already exists, chances are that people won't find you, and you'll lose a good chunk of your potential business.
The start up name can also generate an emotional connection with your users. Good names like good logos evoke strong passion for your brand, while bad names elicit distaste and indifference.
De-codifying the Start up Name:
1. Avoid sound-alikes:
For example, you might want to call your new start-up Phaser, but he says too many people will think it is Fazer or Faser. They will type that domain into a browser and find the wrong brand.
2. Let the Apple strike you:
To create BloomThink, the name of his social media firm, Billy Cripe grabbed blank sheets of paper and had family members write down interesting words. Eventually, his daughter put "bloom" and "think" together and everyone at the table new it was the right name.
3. A Story-teller:
Do you know: the eyewear company Warby Parker is named after two characters from a long-lost Jack Kerouac journal? Even your start up name can be inspired and tell a story.
4. Personally Yours:
Caroline Fielding was doodling on a sheet of paper thinking of a company name and thought about her three grandsons in the family: Dean, Bryan and Steven and she thought about how her company, which makes an iPhone app called Bus Rage, is driven to succeed. She combined the three names to create Dryven and the rest is history.
5. Don't get too Reasonable:
Some companies commit the mistake of naming the company in accordance to what they perform, like Accounting101 says Aaron Frazin, the CEO of Charlie, an app that pulls info about your contacts before a meeting. Frazin played around with names like Socialize.it and Unclutter.it but ended up picking the name Charlie because it's a bit esoteric.
6. Make it Adorable:
It can start haunting you, yes it has the potential so whatever name you choose make you sure you like it and adore it. It can be the street name or different creature name. Make it resonate.
Get inspired…
Yes you have to be inspired to create something that is unique and at the same time create an emotion that is known. Be sure that your start up names resonates with offerings and do not hesitate to get a little weirder and impulsive. Explore your wicked side!!