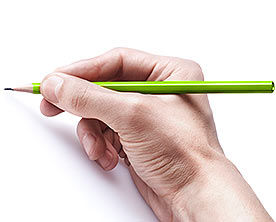 From last few weeks I have been indulged with so many B2B companies and tried my level best to get the tools and techniques where they are lacking. Interestingly, I found something that I was not expecting. Well, that is something like bed bugs sucking your blood, smoothly and efficiently.
Okay, no more phrases, the error that I found is Leadership Gap in the business. Seriously, how much effort your marketing unit is planting will not work until you have the perfect leader who can just motivate, understand and take the initiative to take the company to the next level.
Questioning me? Then me tell you, generating leads is one important aspect of what we do in marketing but while we are busy talking about how to meet the needs for sales today, we are losing ground in our ability to meet the needs of our customers tomorrow. This is why I believe we have a leadership gap in B2B Marketing today.
Okay before giving you some major tips, I would start with a very simple yet effective principle of leadership.
At the heart of the problem is the idea that you can market your way to thought leadership. The role of marketing is to shine a light on your company's thought leaders and thought leadership. Marketing can facilitate, organize and amplify. But unless your business is marketing, thought leadership needs to come from your business.
For me, I would suggest you the same, old, yet the most effective process that US Army developed a framework for leadership in the year 1973, which was based on be, know, and do.
Be:
Seek responsibility and take responsibility for your actions. Search for ways to guide your organization to new heights. And when things go wrong, they will eventually, do not blame others. Analyze the situation, take corrective action, and move on to the next challenge.
Know:
Knowing is very important to get the best candidate who can bridge the gap between you and the team is very important. Try to get the best person who can handle all the responsibilities and have the courage to take the challenge, doesn't matter what it comes on the way. Be Ready For The Barriers attitude is must.
In other words, use the full capabilities of your organization. By developing a team spirit, you will be able to employ your organization, department, section, etc. to its fullest capabilities.
Do:
Motivate and provide direction. Yes these two things that will make jingoistic to your employees to work together and at the same time you would also be able to find one powerful leader who can overcome the gaps and barriers. In simple words, develop a sense of responsibility in your team. Ensure that tasks are understood, supervised, and accomplished. Communication is the key to this responsibility.
To be very honest, I would like to say that the idea is to turn the culture, and thought leaders, of an organization inside out, so that everyone can see the talent that insiders already know about. The question is, how do you take advantage of the brain power in your organization, and use it in your communications? So, do comment and let me know your comments and critics.
Well I am not finishing here, wait for a week and will be coming back with some top secrets of successful leaders. So don't miss the touch and keep blogging. Cheers!
Next Week: Top Secrets of Successful Leaders