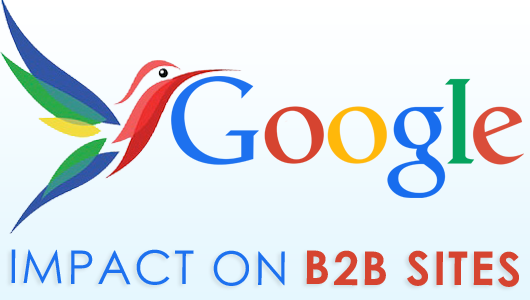 This newly invented algorithm will revolutionize the way all B2B companies are involved in marketing their sites. Many B2B companies are investing millions of dollars in marketing rather than on SEM. Spending on SEM would be much effective because they are involved in internet marketing for promotional websites by increasing the visibility in search engine result pages through optimization and advertisements strategy.
Impact/Effect of Hummingbird for B2B marketing sites
Considering a situation where using keyword make search of the domain the company is working with. For Example: Using a pre-humming bird strategy to target Key word typed such as industrial automation for companies. This is because there are many companies can be searched by using this keyword.
Necessary optimization would help site ranks for the particular key word. With humming bird the key word search for industrial automation will not be appropriate.
When Hummingbird keyword algorithm is used, values sites based on the user intent of search and ranks that it achieves.
There are many improvements seen in usage of hummingbird are:
Semantic Search
Comparison Search
Google Intelligence
Why Ranking Keywords?
It is very necessary rank keywords. Even though a visitor tries to search a respective keyword that he wants in the search engine, will use short-tail keywords to search. To benefit the user choice to search the keyword in the site. It would be very efficient to rank it accordingly. This would help the topic search much easier.
This is the area where marketing and analysis comes into picture. That mainly involves in looking for the content and analyzing for what is present in the content.
Look for any keywords containing [industrial automation] to discover what the user interests are outside of products and services. Use these keywords to help build a list of topics for new content. These topics can be used for blog posts, thought leadership, social media posts and any other form of online content marketing.
How to Overcome this Keyword Strategy?
If the selected short-tailed keywords search is not that complex, as there is a time to make shift in the task. There has to be slight adjustments made with respect to title tags, headings and contents to target the keyword search.
To Re-organize those short terms provide users with great value. This will create overall better user experience and drives more relevant searches. If there is good success matrix of shifting around keyword creates a greater bounce rates. This will result in the right path.