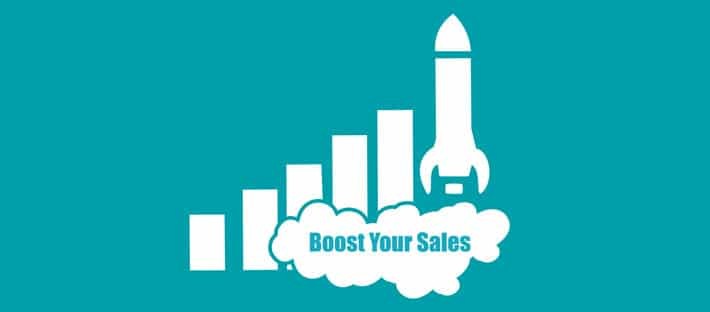 As live networks become more and more a part of our everyday lives, the potential for software sales will reach almost limitless proportions. The next 50 years or so will see a tremendous rise in the use of software applications for communications, data transfer, entertainment, logistics and a host of specialized services and activities. This week's article tells you how to stay ahead of the game by successfully marketing your software on the world's largest communications and information network – the World Wide Web.
Use Affiliates!
Affiliates are websites that are designed to sell a particular product in exchange for a commission on every sale. There are several kinds of affiliate websites that use a variety of marketing techniques and the conditions under which they receive commissions can vary. However, almost all affiliates receive compensation based on a pay-for-performance model, which means you only expend resources on tangible, measurable results. Use affiliates with websites that are designed to sell software products or experiment and test out different affiliate marketing avenues to see which one works best for your software.
Website Copy – Re-think, Revise.
Creating the right kind of copy for your website is crucial.
The first thing prospective customers see should be an engaging headline. Make sure the headline is catchy and explicitly describes what the product does and not just the product itself. (With software you may want to put forth an image of smooth confidence and emphasize urgency in terms of immediate benefits rather than scrawling "Buy! BUY! BUY!!!!!" all over the home page.)
Use genuine customer testimonials, detailing how the product helped them and not just how good it is. For example, "it was invaluable in helping us acquire up-to-date marketing data" works much better than "what a great software!". This combined with smartly placed credentials can give you a massive credibility boost.
Formatting and color schemes are as important as the actual text. Most web users simply scan page text until they find what they're looking for. Use bold and italicized text and sub-headers to help your visitors quickly located information. Colors are drastically important and certain combinations can translate into increased sales for some products. In some cases, the kind of colors you choose to dress your site in can mean the difference between a hot-selling product and a not-so-successful one.
Before you start typing, take the time to isolate your target market by considering,
What problems does your software solve?
How does it solve them?
What are the potential added benefits in using your software?
And consequentially,
Who will need your software?
When it comes to software, people appreciate functionality and ease of use – your website copy should convey as much by emphasizing on your products value in terms of real-world usage. Remember, your software is a faster, easier solution to an existing problem, not a stand-alone gimmick.
Optimize! Optimize! Optimize!
Make sure you're taking full advantage (and when I say 'full advantage', I mean 'FULL ADVANTAGE!') of the latest white hat SEO and SEM techniques. Engage in a continuous process of analyzing keyword results and, based on the results, add fresh content and focus on increasing link popularity. SEO and SEM work even better if your software caters to a very niche market, since you are likely to encounter lower levels of keyword competition. Pay per click advertising may also be useful but be wary of click fraud.
You can design the prettiest and most usable site on the web, but if you aren't right on top of the search engine rankings, you're going to miss out on a whole lot of web traffic and potential sales.
Disseminate Information!
Building a reputation online as a highly knowledgeable professional serves to strengthen customer trust and boost sales. Plus, it's free (but there's hard work involved). You can do this in a number of ways,
Write newsletters and publish articles for online publications – Be innovative and don't recycle everything you find online. People love when they can relate, so write from experience and be objective. The idea is to sustain an image of professionalism and not blatantly promote your product. Newsletters in particular are a great way to promote your product, so make sure they're optimally designed to help you increase sales.
Get involved in software-related forums and communities – Again, a great way to give people information and build credibility without being too shameless a marketer. Most discussion groups allow you to add a signature, so use this to post a link to your site. Administrators are spam-nazis so make sure you post only when giving information or asking for it. Keep the topic under discussion in mind and present facts in a simple and professional manner.
Start a blog –There are no hard and fast rules for blogs. Just remember to keep it professional, put out some real information and always include it in your SEO efforts.
Remember, people are always looking for information, so make sure you're the one to give it to them. This is a major source of free publicity and will help in further promoting your product's credibility.
Test. Monitor. Analyze.
Take advantage of the speed and flexibility of the web to test your marketing techniques. Every product is different and will require a different strategy, so be patient and monitor the feedback from web traffic. This will help you analyze trends and build innovative marketing strategies that will lead to higher sales.