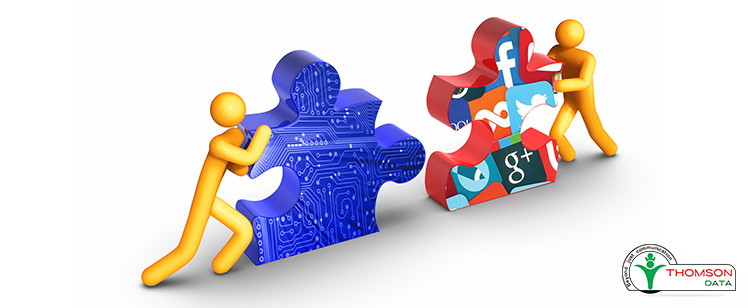 The most prominent reason many B2B technology brands are moving towards the world of social media is that it brings them to an improved audience-engagement which can be further leveraged for increasing brand loyalty. In the long run, it is the power of brand loyalty that helps in generating inbound leads and better returns on investment.
However, social media for tech marketers is a tough game as it asks for an approach that is different than that of the B2C industry.
The buying and selling process of B2B tech buyers is complicated and long as more than one individual is included in it.
These buyers look for content that is informative and helpful.
They want to interact with someone who is an expert in the industry.
If you are a B2B tech marketer planning to form a social media marketing strategy, below are some practical ways to help you do it better:
1. Define Your Social Media Goals
Just because brands like IBM, Adobe, Microsoft, and HP are nailing it with social media; you don't have to jump on piling up your Facebook page with posts and pictures about your services and solutions.
Instead of going into the haste of using social media channels for your marketing initiatives, first, make a plan.
Let's accept that every business has different goals, challenges, and requirements. What worked for some other brand might not work for you the same way. So, define your social media goals before you start using it. Ask yourself:
Why do you need social media to market your services?
Are your social media goals measurable?
Which social media channels are most appropriate for your goals?
Once you get these answers, it will be easy to craft and execute a successful social media marketing strategy.
2. Give Options For a Two-Way Conversation
This might sound impractical for big companies, but surprisingly, many renowned B2B technology brands are doing it better than the e-commerce companies. Microsoft is one such excellent example.
Microsoft took Facebook with hashtag #TimeToSwitch under which they asked their users when they thought of switching to Microsoft's Windows Phone. Microsoft audience came to answer in the comments and the brand also typically replied to and thanked their answers. This way Microsoft, regardless of how huge name it carries as a brand, rolled out a new and unique way of communicating with their prospects and not to surprise, the idea was a big hit.
When marketers give the option of a two-way conversation on social media, their audience feels more connected with them. It acts as triggering to the psychological behavior of the buyers which in turn leads to better engagement rate and improved brand loyalty.
3. Give your Brand a Humanize Touch
Your buyers don't want to interact with a bot when they are initiating a buying journey with you. Humanizing your brand gives them better options to connect with you on an emotional level. And as emotions play a significant role when making a buying decision, it can prove highly effective to entice the prospects.
Let your audience know more about you – more than just a brand. It can be anything that is capable enough of holding their attention better:
The success story of your brand
The success stories of your customers
The stories of your employees
Behind-the-scenes pictures
Any social cause for which your company works
For instance, when you promote the success stories of your employees or when you feature your employees on your company website, your readers tend to believe that you are a brand that cares about its employees. Or when you publish the success stories of your customers, they feel that you understand and respect their worth as customers. These ways help in connecting them with your company on a more engaging level.
4. Create Content that Informs as well Engages
The buyers of tech companies cannot be enticed by a typical sales pitch. In fact, when you approach them using a traditional sales-tone, you are more likely to upset them.
The only way to grab their attention and to hold it with you is to deliver value in the content on social media. Make sure that the posts that you put on your Facebook, Twitter, or LinkedIn page is capable enough to suffice their needs of getting informative content. Here are a few ways to do it better:
Do sufficient research about your niche
Focus on – 'what your buyers need' and 'what you offer'
Sales-pitch is a big no
Publish content that tells them ways to do their jobs efficiently
Share how-to videos, video explainers, and product demonstrating videos
Create whitepapers that provide solutions to their pain points
Conduct a webinar and follow-up
Analyze the results
The very first thing that marketers need to keep in mind before going social is to know their most potential prospects. By applying the above tactics, B2B tech companies can not only use social media to interact with their target audience but also can turn this channel into a lead-generating machine.