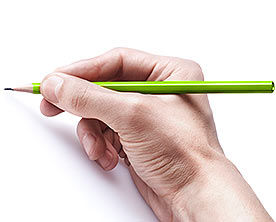 It is undoubtedly a fact that with the rising age of digital marketing, more and more information are available within the click of a button; be it socializing with friends, buying the latest video games or finding your next hire. Majority of companies have their Facebook page or Twitter account but are not using them as an active recruitment tool.
But, why Social Media hiring?
Social media surge had many B2B companies go online for most of their functions to be more effective and on the flow. Even the hiring process can be paralleled accordingly to hire some of the best passive talents across industries and on targeted web communities whose members are most likely to match the sought-after profiles. The company's employees, if present on these discussion forums, can act as ambassadors for their employer. Apart from these, 3 more key reasons are:
Best place to build employer branding
Conveying an Employer Value Proposition on a global scale
Faster, better focused recruiting
Starting Off? Follow these 6 simple tricks to portray company culture:
1. Watch it – Online Videos:
Videos are making the news these days whether they are the blogging platforms like Tumblr or social media networks like Pinterest. A great recruitment video is for employers while a video resume is for job seekers, as it helps personalize the experience and turn your company to be memorable.
2. Promote it Posts in Facebook:
Reach the extended networks by having as many of employees like your Facebook page and then launch a Promoted Post selecting the option for people who like your page and their friends.
3. Must See it Workplace Reality TV:
Reality shows are never a disappointment as the visualization of reality combined with the use of social networking, is something to look forward to. Capture candid moments of workplace culture and send it through social networks.
4. Impress candidates – Flaunt company:
Adopt Facebook as they can be the perfect place for a company to show who they really are. Even LinkedIn and Twitter can prove to be excellent tools to portray company culture, clients and services.
5. Show it You are the Best!
It's always good to post pictures of how your company went to a dinner or a trip, or how your manager booked a spa for all the employees who made it possible to complete the project within timeline, by putting extra hours at work. Share them.
6. Influence them – Employees Extended Networks:
Once in a while, we all have used Twitter, LinkedIn and Facebook to share information about company meet ups and collaborative events. Cash on in this opportunity to lure in more members by highlighting relevant events and being the Company of Dreams.
Still, a long walk:
Yes, it surely is as you cannot expect the channel to deliver immediate results, but benefits are double as the quality of employees hired shall be much higher and in the process be able to develop a fine employer branding, to spread the word of mouth, wider, further and faster!