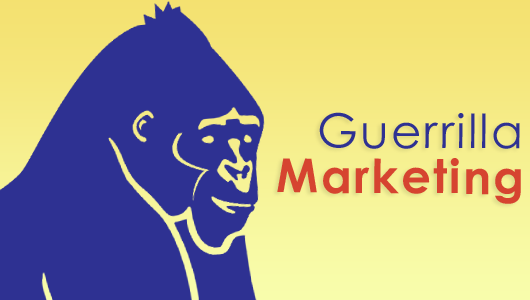 Non-profits can sometime cause ingenious guerrilla-marketing technique to increase their exposure and generate funds. Both for profit and non-profit organization to follow the basic idea for any marketing campaign to enrol the potential revenue source into the vision of the organization.
For non-profit organization, this vision is heart and soul of everything that they do their marketing reflects this. Since they are usually volunteer based work with restrictive budgets.
Define your Message
The basic step involved in marketing the non-profit is to define and redefine the message. The mission statement should be reviewed and made sure what organization would want from an individual.
Usage of Direct marketing
Direct marketing allows business and non-profit organization to make contribution for increasing fund raising efforts. But spending time to write a personalized letter to the best current donors and some of the more promising prospective donors bound to grab the reader's attention. It is likely to result in more donations. When the donor gets the letter, they feel informed and cared about in their support from the organization, and are more likely to them for any help.
Social-Media Outreach
Any social-Media page will give an individual an easy, inexpensive way to educate and interact with donors, prospects, board members and others interested who will be interested to work with the organization. With social media, you can post a need for volunteers or funds for a last-minute project within minutes instead of days. Best of all, the page gives you a way to share vital information that shows your organization are an expert in the field. Use your website, marketing materials and other efforts to push people towards your Face book page. Then, post messages that encourage followers to click Like or Share since the more often they do so, the higher your posts will rank in the news feeds each fan gets. Start a conversation about topics related to your non-profit that makes people want to comment. You can also put the page to work by announcing fundraisers and events. Don't forget to post success stories, testimonials, photos, videos and other enticing information, too.
Best way to send emails
Not everyone jumps on Face book for the latest news. But the cost of printing and mailing news and donation requests to interested parties adds up. Instead of sending updates about fund-raising information via regular mail, start collecting email addresses from donors, volunteers and other interested people. This gives you a database of contacts with whom you can stay in touch about your organization. Then, start sending email messages with subject lines that make the reader want to open the message. Unlike print newsletters, email messages can contain links to videos and other interactive media that make people sit up and notice, making email a far better tool for encouraging your audience to get involved.