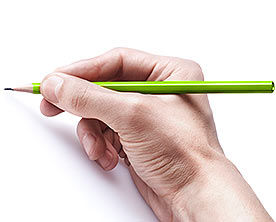 Google Place pages are where it's at when consumers are searching for business, local or otherwise. Just because your business may be strictly conducted over the internet, that doesn't you won't show up in a Google search. It requires you to enter in an address in order to get your business listed, however, if you are like me, and you use a Post Office Box as your mailing addresses, and then simply use the address of your Post Office as the physical address needed to obtain a Google Place Page.
In an era where local and mobile search is being used more frequently by customers on their smart phones and other devices now more than ever, Google Places is must for any business marketer. As local search becomes more and more prevalent, marketers must ask themselves what they can do to incorporate this marketing strategy into their arsenal.
Google Maps is one of the most frequently used local search destinations and even comes standard on many devices including the iPhone. Google Places provides a great opportunity to begin marketing on a local level to your potential customers.
But these days, if your listing doesn't have a 100% score, you can forget about being listed in the first 7 local businesses that Google displays for local results. That said, here are 5 things you can do to get more business from local search:
1. Listing up to 100%:
There are more than 20 different fields you in your Google Places listing and surprisingly most business don't bother to fill them all in. At the end of the day, the difference between showing up on the first page of Google Places or not can boil down to not having a video as part of your listing.
2. Include Product or Service Keywords:
Never forget to include your product or service keywords, as they find the perfect or target audience that you search for. As with any content on the internet, be sure not to over use your keywords. Your description should be written for people with an eye for SEO.
3. Encourage your Client to Write Review:
This one may be the interested one, but yes it has the importance that you can't ignore. Suppose you and your ten competitors are having same 100% list, and then just imagine how Google will rank your list on top. Yeah, this is where when reviews from guest and readers work.
The one component of the profile that is open ended is the review section so in many cases, the business with the most reviews can win the day.
4. Are you listed in Your Local Phone Book:
I know this sounds counter intuitive but the fact is Google looks to established sources of data to both build their database and check for local business information. If you're not listed here, it may affect your ability to rank on the first page.
5. Don't Forget to List in Some Other Directories:
Apart from Google Places, don't miss some of the other major directories. Widening your scope is always better rather than just sticking on any single directories.
Yelp
Bing
Yahoo
Best of the Web
Hotfrog
Foursquare