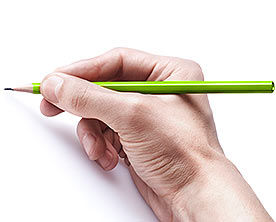 Are you part of small business venture and if you still haven't tried the online promotion tactics, you are missing out on great opportunities. The new avatar is of Online Reputation Management (ORM) which capitalizes all your activities in the virtual world. You cannot deny in real lives most of the people time is spent across PCs, Smartphones, Tablets etc and the web is greatly influencing people's decisions, sensibilities and culture and therefore as a small business you should know to manipulate the power of the internet to your advantage.
And the only way to look better in the internet is through ORM.
Pre-requisites to maintain online reputation:
Maintain brand profile. Make sure it has positive feedback and ranks at the top Google Search Engine results page (SERP)
Finish negative feedback about your brand to avoid any sort of prejudice.
It is only through ORM that Fortune 500 has been able to build walled empires that cannot be shattered by negative content.
Effective takeaways from Fortune 500 Accomplishers:
1. Optimize Company's Website:
Secure your brand name. Let's say if your company name is BusyStreet, then you should specifically claim busystreet.com domain. Google will view your site as the authority when they search the company name. Other ways to make your website rank higher in Google is to optimize important keywords.
2. Create Multi-platform Web presence:
Facebook and Twitterverse have expanded the grounds for competition and accomplishments. Make sure whenever a prospect search you on Facebook make sure you have a pleasant page waiting for them. Don't stop there make sure to keep it regularly updated with fresh content.
3. Manage ORM Software
Monitor what people write about you in the internet, Google Apps can be good for the starters as it is free app. Create an account and type in the keywords you want to monitor.
4. Proactive Deal with negative feedback:
Negative comment if not dealt on time can spread like wildfire. There is no way to bury negative content but you can cover it up with your SEO technique. Build a virtual platform where you can have a one to one session with your customers, and resolve the concern behind the negative comment.
5. Practice Things you Preach:
Fortune 500 always keeps in mind that they follow and deliver whatever they have committed. It's obvious that customers would be angry if you say delivery in 20 mins but if you are not able to achieve that. Really strive to be the best in your industry.
Fortune 500 Secret Success Formula Revealed:
The benefits of managing online reputation are multiple, and it is far more than what Fortune 500 has achieved. In to the core ORM pushes companies and even small businesses to practice good business ethics. Most importantly, it gives companies a second chance to companies who have mistakes and committed to come back to the show.