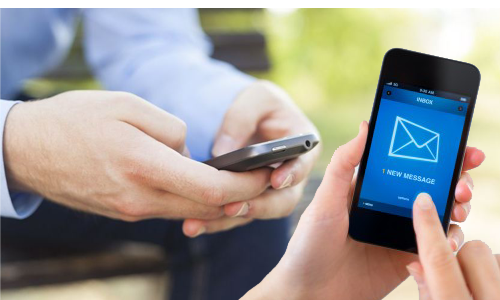 Time has come to evaluate how your small business should market through email. Most B2B marketers have started to utilize the characteristics and attributes of mobiles, smartphones and tablets while thinking if the customers are able to read my website or emails on a mobile device? Or do I need to create an app? And as small business, it should be clear to you how mobility is going to affect the way you market your business, but what's next?
Mobile friendly marketing can be difficult to develop and also prove to be a little overwhelming, but it do not have to be developed all at once, even as small business it is evident that you are not blessed with overflowing time and money. Therefore strait out with email as it standout not only to be the easiest entry point into mobile but also proved its mettle in an effective marketing platform with requiring any specialized.
Breaking the Process Looking at issues one by one
2013 report generated by MarketingSherpa Email Marketing Benchmark survey revealed that 58% of marketers including both large and small showed the pervasiveness of mobiles, smartphones and tablets as a new gen development affecting email marketing programs in the next 1 year.
According to Constant Contact recent pulse survey, 83% of small businesses and 86% of non-profits find email marketing important for their organization today.
Structuring email as Marketing Platform
Email is not dead. Consumers all across the world are still signing up for emails as indicated by statistics, proving emails accounts are growing. Infact, according to Radicati group, the total number of email accounts is expected to increase from 3.3 billion accounts last year to 4.3 billion accounts by 2016.
In the busy schedule of people, when more and more are going mobile, small businesses have to find out strategy to reach within the best use of time and money. Mobile strategy is a must and emails can be one of the easiest and fastest entry points for small business. It may require a complete makeover of your website starting from simple design, cutting down on links and transforming it to be more user friendly by developing relevant apps.
But when all of these would require expenses and collective brainstorming, an easy and quick way is to look hard on our email strategy and turn it into mobile email strategy, which is both manageable and saves time.
Judging Email Effectiveness
So you may start sending a number of email campaigns and once sent it takes time to scroll through the results and see the results that people have clicked on. Images may look good on iPhone but may not load in Android. Some may go through the mails in their laptops but may not complete reading the entire page as he may get distracted. So the efforts are right but the results are not.
Clearing email Clutter
Make your emails shorter, a treatment for both shorter attention span and taking you closer to the first phase of mobile strategy: mobile friendly emails. Simplified calls to action are a simple solution for over-expensive, time consuming emails.