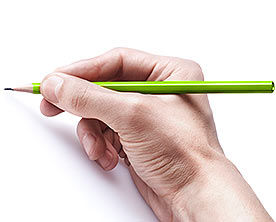 The subject line is the first thing your recipients engage with when they receive an email. That's why it's critical that your subject line is enticing enough to make them open your mail. This is especially true for brands that aren't established and need to differentiate themselves from the mountains of data cluttering up most inboxes.
Well, when it comes to subjects lines, I've been through years of seeing both the good and the excruciatingly painful. In response, I've put together a list of what not to do when writing your email subject line.
Don't be lengthy.
Most people will give you highly contradictory advice about whether short or long subject lines work better. I however advocate shortening your subject line to two words if possible, because a two-word subject line is likely to attract stand out among the jumble of emails in any given inbox. Plus, a short, succinctly worded subject line, where every word delivers maximum impact can achieve a lot more than a string of fluff.
Another reason to use shorter subject lines is that a great many people use mobile phones to check their email. A short subject line is less likely to get cut-off by a mobile email application.
Don't be cute.
Cute just doesn't work anymore when you're trying to get people to open your mail. In fact, to most people, cute = ditzy and bland. So whatever you do, don't go down that road.
Keep it relevant. And don't be gimmicky.
Don't lose focus.
Remember that your subject line is intended to describe the contents of your email. So be specific.
A general description will leave users without a focal point and will leave them searching through your mail for a kernel of understanding. You can win a lot more trust if your subject line is clear, crisp and delivers exactly what users need to know about the email.
Don't include everything.
People don't have the time to assimilate all the information you throw at them, so make sure your subject line concentrates attention on a single hard-hitting topic.
Your subject line should induce the user to open the email immediately. If you include more than TWO topics, there's a good chance recipients are going to leave your mail unopened, send it to the spam folder or, at best, comeback to it at a later date.
Don't look like spam.
Don't use ALL CAPS.
Don't use sensationalistic words like free, amazing, crazy offer.
Don't punctuate incessantly. And don't use text-speak.
Don't use lots of exclamation marks.
In short, don't produce something that even closely approximates this:
Amazing FREE Offer!!! Hurry B4 $tox Run Out!!!
Dont be obnoxious.
If you intend to include a call to action, ensure that the urgency you generate is backed up the email content. If your content isnt as hot and exciting as the subject line, users will feel a sense of anti-climax and disappointment. What's more, an exuberant call to action can sound like hard-sell sales pitch a clich'd technique that can dilute your brand value.
The important thing is not to make it apparent that you're trying to wheedle something out of the customer. Subtle calls to action work best when you need to evoke a specific response without being pushy.
On the other hand you could just play it straight and communicate the exact contents of your email. This approach is especially recommended if you're dealing with a market that is unfamiliar with your brand or product.
Don't forget to test
Split testing is perhaps the most important information gathering tool in your arsenal. Test response rates for varying subject lines among different prospect segments. Find out who responds best to what and tailor your email communications accordingly.