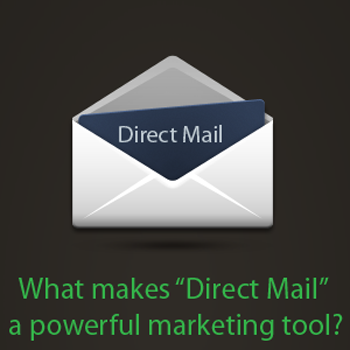 Direct mail is a marketing technique that provides an opportunity to promote your products and services directly to the customers who are in need. Direct mail is sometimes called as direct marketing and direct response marketing. Its a unique blend of advertising and sales.
The word direct mail was first used in 1961 in reference to brands like American Express and Columbia Records. However, the process and definition could have been slightly changed. Today, direct mail is a process, where advertisers mail printed ads and letters or other solicitations to large group of consumers.
Direct marketing will help you in,
Building relationships with new customers.
You will be able to test the appearance of products and services.
Helps you in knowing, which marketing approach has assisted you reaching the target market.
Increase sales.
In fact, direct mailing/marketing is one of the most measurable methods in marketing. Marketers are able to measure the positive responses. Due to this very reason, direct marketing has become the favorite among the budding marketers.
Direct marketing helps you to market, according to your budget. It helps you in setting realistic goals and improve sales.
You can use direct mail to increase sales to current and lapsed customers. You can increase the sales to your existing customers by choosing simple and well-planned marketing tactics. On the other hand, you can also strategies, marketing tactics to re-establish relationships with customers who have not got back to you for a while.
Direct Marketing To Create New Business:
Direct marketing helps you in communicating directly to your target customers. Unlike mass media, direct marketing hits the right customers, whereas in mass media, the message can also target the ones who are least interested in your product.
No matter, what marketing tactic it is, its' very important adapt and respond to the market as well as your business. Direct marketing helps you in achieving this successfully.
Other Benefits Of Direct Marketing Are:
To increase the sale of any particular product
Renew stale sales figures
Increase customer contacts
Directly follow-up a promotion.