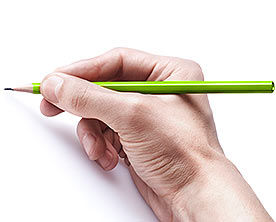 In current market scenario where unsubscribe and bounce rates for email range from 15% – 20% per year, you should try to reduce the natural leakage and add new email lists. The most trusted email lists are your existing customer and prospective database. But to stay ahead in the competition you would require external third party mailing lists to generate leads and spread brand awareness.
So, how can you ensure a reputable and trusted email list seller? We would discuss about some pointers that would be useful while dealing with one of them:
Do Proper Background Evaluation:
Do not fall for any mailing lists offers if you are unable to probe further in the email lists sender business. A referral from someone would be highly helpful. A reputed mailing lists broker or trade association or publication can provide the name, address, and phone number. You can call the mailing lists sender or fix up a meeting, have a discussion on their tenure in the email lists business, how trustworthy are their sources of email lists and about their process and offerings. Reputed email lists provider would answer all your queries, provide a sample email list and also guarantee your purchase mailing list.
Be Sure Of The Services And Usage Policies:
Typically if you are renting or buying email lists you are only able to keep the contact data of contacts who respond back to your initial mail. As there are multiple communication channels available today, you would like to utilize as many of them to outreach maximum number of leads in the mailing lists. In such case be sure to acquire email lists for multiple or unlimited use.
Focus On Your Requirements:
It is essential to be self prepared of what your requirements exactly are. Do you want email lists having name, title, mailing address, phone numbers, and emails or all of the above? With your email lists are you planning to target specific industry, company sizes, job titles and locations. A good mailing list provider would listen to your requirements and try to cater to the same. Not all email lists broker provide emails, so you should be extremely careful on what they commit.
Ensure The Processes Are In Place:
An important aspect of buying email lists is the outcome. Try to implement a process that has optimum response collection system. Once that is in place, find out from your email lists response information, whether the source list was designed for one time use or unlimited use. Be sure to mark the date of each record date. Also, do maintain a 'do not mail' list so that you can address to recipients request to be removed.
Expedite The Time To Use:
Once you have the email list in your hand, do not delay to use the mailing lists. Nowadays, people keep changing their jobs frequently resulting in change of email ids and contact information. Therefore be sure to use it while the mailing lists are still fresh.
An email list can be the reason for success of any organization. So be alert while buying, using and maintaining them.
Resources