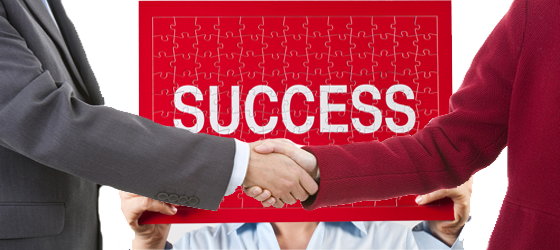 What most businesses dream of? A great customer base with excellent brand loyalty and a long term ensured ROI. Good businesses are always looking for ways to reach customers and promote their brand. Developing an integrated marketing plan with clear objectives, carefully crafted messages and concrete metrics is key to generating positive perception of your business.
For B2B marketing, it is not so much about brand recognition, but brand recognition among the people who count. Check out the following steps so that you are sure to get the most out of your marketing:
Defining Objectives
Einstein once said, If you want to live a happy life, tie it to a goal. In fact working towards an objective would allow focus in your marketing approach as your business grows.
Complete your homework
Research and research until you are able to define your objectives, while keeping these questions in mind:
Who is your target market?
What sets you apart from the competition?
What competitive advantage can you offer your client?
Does your marketing reflect that level of quality and performance?
Prepare your Message
Once you have identified what goals you want to accomplish through what messages, start preparing your message and the delivery technique to match the interest of identified target audience.
Determine Outlets
Once you know the message and your audience, selecting the right outlets for your message is equally important. Most B2B search starts with a web search, therefore having a strong presence online is important. But no one should forget the best way to grow business is to keep on trying the to be the best possible business that you can be.
Another important study suggested that two out of three searches conducted across the web shows that information obtained from personal recommendations is anytime higher than that pulled out from web searches.
Gaining positive word of mouth is also possible that can be gained as simply as buying an ad or sending out a press release.
Measure the Value
When you are planning your campaign, consider ways to judge the ultimate return on investment. Prepare your metrics before starting to measure the value of campaign. Overall brand awareness:
Sales Increase
Engagement/Business Connections
Increase Earned Media Value
These points will help determine if your approach is worth the investment and identify ways to improve.
Refining Strategies
At last try to evaluate the strategy and make changes wherever necessary. As your business changes the market perspective also changes, staying ahead of industry trends sharpens the brand and establishes your business as a market leader.
Evaluate all the above major steps to ensure you build the right pathway to success overcoming all major hurdles within pathways.