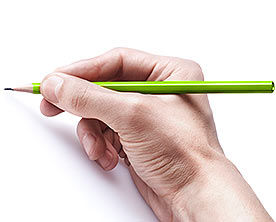 Technology brands thrive and survive off channel partners. In fact for companies like Microsoft, HP and Cisco, a sharp decline in their channel marketing efforts could be catastrophic to their bottom line. But that doesn't mean that only the big players have a stake in channel partners. Here I'll outline a few ideas on how entrepreneurs and smaller tech establishments can develop their own channel marketing initiatives!
Understand your partners – they will have both weak and strong points. Find out what they are by conducting surveys and polls that are aimed at manager-level staff. This will allow you to assess both their preparedness for marketing and their communication weaknesses. Based on your results, develop a game plan to improve and simplify communications between channel partners while reaching out to individuals with specific problem areas.
Strive toward the ideal partner relationship framework, by rewarding the cream of your crop with additional resources and incentives. However, don't neglect the smaller enterprises within your program they will be huge someday. To cater to their needs and expectations invite them to webinars and discussion forums where they can learn from your channel partner community and implement measures that will accelerate growth and provide for faster development while streamlining relationships and communication efforts.
Attempt to set up an advisory committee that channel marketers are continually engages with. Include a basic overview, stated goals, schedule, details of how to become a channel partner. This will help you execute a greater number of ideas by engaging key channel partners and will probably help multiply the scope of your operations too. Additionally, an advisory board will help resolve problems encountered by small or emerging channel partners.
Developing an online portal that caters to the needs of your existing and prospective channel partners is a great way to attract and sustain long term partnerships. Major players in the IT market have already begun the process of providing a continuous stream of information to their channel partners information that includes, lead nurturing, marketing collateral, user registration, sales history, marketing collateral, certifications, incentives and training programs. Here are a few ideas that you can incorporate in your own portal-building project:
A resource center that enable brands to create campaigns specific to their target audiences and products. Resources include product catalogs, white papers, articles, infographics and case studies as well as a full suite of web tools that allow marketers to directly develop their marketing programs (perhaps at a discounted rate). Ensure that you also include guidelines on how to incorporate partner logo.
Keep your branding initiatives consistent, especially with regard to visuals. Ensure that your logo and colors are prominently displayed across your web domains, micro-sites and landing pages. By convincing your channel marketers that you have a strong brand backed up by an emphatic vision, you can go a long way building trust and credibility.
Segment all your information along both horizontal and vertical lines. This will make it easier for channel partners to find information relating to a wide variety of contexts. Consider allowing your resource portal to be integrated into your partners browsers and desktop, via a toolbar or an add-on.
Have you experts on marketing or organizational efficiency? Make them accessible to your channels partners. Don't forget to lend your executives visibility through personalized blogs or even online newsletter columns.
Creating a brilliant brand is the first step towards attracting and retaining effective channels partners. A great sign that your brand is booming, is when industry magnates and peers actively request your product. This is usually done to boost sales or recover from a sales slump, and is a direct testament to the popularity of your product. If your offering is viewed as a sales driver when in stock, then a lack of stock develops into a problem. And once you've achieved that level of success with your branding initiatives, you shouldn't have any problem whatsoever with attracting the right kind of channel partners.