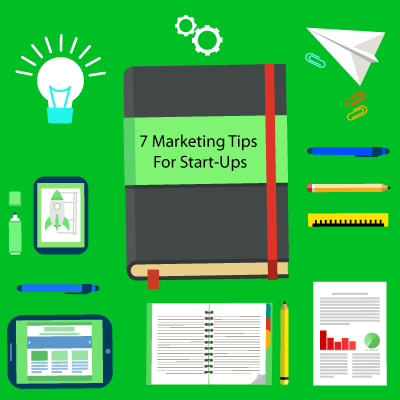 Most of the small businesses suffer financial support. They are forced to make a decision based on their small and fixed budget. But reaching their target market always haunts them day and night. Today, every marketing strategy has shown to be expensive. While advertising on electronic or print media can turn out expensive, there are few other marketing strategies that have proved to be inexpensive and business friendly.
Here is a list of 7 of those amazing marketing strategies for small businesses with limited budget.
1. Publish A Great Content
Content marketing is a great way of marketing small businesses. A kick-ass web content on your core website can make a huge difference. If you are strong at writing, then well and good, if not, mire a professional writer for yourself. Tell them and explain them, what exactly you want and who and what are your targets, they'll surely bring out the best piece of content for you and make your business make a noise in the outside world.
2. Create Instructional Videos
While creating a thorough instructional video could be expensive, you can try making slide decks and share them in different websites like, SlideShare.
3. Get Ad Promo Credits
You can choose to find some offers and discounts for paid Facebook ads and Google ads, which can market your business in the right way.
4. Be A Savvy Social Networker
It's very important for you to create an account and participate in social media-sites like Facebook, Twitter, LinkedIn, Google+, and Pinterest. If possible, try and use Instagram for your business, if your business is image-oriented.
5. StumbleUpon Advertising
StumbleUpon is a very cheap means of advertising, compared to other ad structures. To rightly benefit from stumble upon, use targeted options so that you hit the right audience.
6. DIY Infographics
Infographics are another most powerful marketing tool. People just love to look at them. They are visual eye-candy. Infographics are the way to drive up the traffic and links.
7. Give New Life to Old Data
There is old and stale news running on your website that van turn-down your visitors. To make it interesting, you need to bring in a new life to the already existing and old content. So make sure, you hire a content writer for this. If you cannot afford it, then, there are thousands of data and statistics that are available on the internet. Search them and make your own stories. After all, your goal is to get something new to your website.