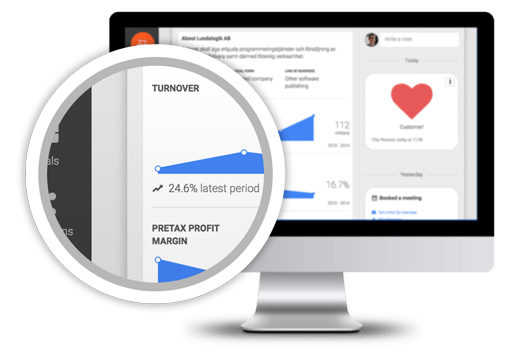 Nowadays, customers undertake a lot of research work online before making a purchase decision. They cannot be just fed with anything as they know well what they want and won't be happy until and unless their expectations are met with satisfactory results.
Marketing is no longer a mass affair. It has transformed into a highly personalized format with customers being at the forefront of any marketing decision and to please them is indeed a challenging task for marketers. As a result, marketers are opting for data-driven marketing strategies to keep customers engaged and interested in their brand.
But, for its efficient use, data available at various touchpoint throughout the buyer's journey needs to be collected, stored, managed and well-maintained for use in crafting targeted campaigns. And in such scenarios, it is a CRM system that can help marketers in not only keeping customer contacts and other details organized but also allows them to understand the business needs of clients for timely adhering to their demands.
Let's have a look at the four ways how a CRM system can help you surpass your competitors and help you in becoming a marketing champ.
1. Makes Targeted Marketing a Reality
Gone are the days of sending generic messages to all on the list. Today, marketers target only profitable customers who can give them more business. But deciding on to who are these customers are, is a challenging task. Hence, coming to the rescue of marketers is a CRM system that leverages all its customer information such as their preferences, their buying pattern and so on to prepare a targeted list of prospects contacting whom will be beneficial for marketers. A tailored message send to customers have always managed to fetch maximum responses.
Don't believe? Try and see the results yourself.
2. Segments Database into Meaningful Groups
For felicitating targeted marketing, marketers require a well- segmented list of prospects. Today, list segmentation is not limited to basic demographics like industry, job title or age. To be more specific with your marketing campaigns, marketers need to have detailed information about customers including their likes, dislikes, products purchased, emails responded, social media interactions and more.
The more precise the client's profile is, the better are your chances to pitch them with exactly what they are looking for and thus put yourself in the good books of your clients.
3. Eliminates Mass Marketing
A mass message sent to all will end up scaring your customers away. Hence, to stand out in the crowd, marketers need to attain to each client with a tailored message that can answer their concerns, find the solution to their problems and address their queries. CRM system enables marketers to focus more on the customer rather than the product by providing them with customer information such as their name and the name of the company they work.
A personalized message is more likely to improve response rate, build stronger brand identity, boost conversions and increase overall sales.
4. Acts as the Analytics Tool
Guesswork and multiple opinions often end up confusing you even more with what to do and what not while deciding on your next campaign. What if rather than beginning from scratch each time, you could use your best-performing campaigns as a road map for your future endeavors?
It would be great, right?
Well! CRM software understands your need, and that is why it helps in analyzing the success metrics of your campaigns and templates for use in targeting new audience and prospects.
Final Thoughts
Therefore, if you are looking to turn your data into a segmented list of meaningful insights and utilize this valuable information to target groups with a highly individualized campaign, then CRM software is a must have tool for crafting better marketing campaigns.