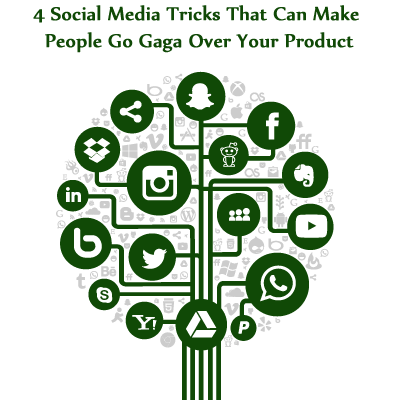 Today, almost all the businesses know the importance of social media. They know it isn't a rocket science. It just need good planning and strategizing.
Given below are some of best ways to make people crave for your product.
1. Use Great Graphics
Pictures speak more than words. If your product looks great when presented in the form of a picture of a graphic, then go ahead and show it off with bright and high-quality photos.
To make your product look more interesting, use images of people who are actually using it. If possible, you can also add some visual humor and info graphics to make it more interesting and attractive.
2. Build Excitement Early
In case, you are going to launch a new product, make sure that you start creating a buzz long before you are ready to take orders. You can bring in a sense of excitement in the minds of people by releasing a teaser or by giving a behind-the-scene look as you develop your product. Make sure you maintain some secrecy at the same time. You know, people love those mysteries.
3. Create Relationships
Social media is finest way to make connections with people. You can build relations with customers by starting a hard product pitch. Give them information about your product and give them useful information, help them solve problems at the same time make sure you entertain them.
4. Get Bloggers To Review Your Product
If, in case you are buying a product whom do you trust for recommendations? May be your friend who has already bought it or, someone who has complete knowledge about that particular product.
However, if you try to pull in bloggers, who give their reviews and feedback about the product, people would pay more attention to their comments, than what you speak about your own product.
Apart from that, you can also give away some special offers and discounts to your customers based on some terms and conditions, through which you will be able to make your customers crave for your product.