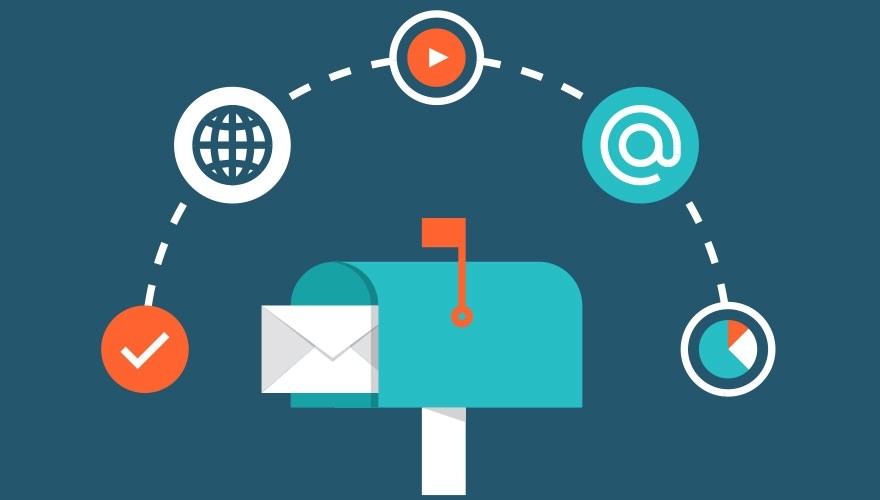 Email marketing is the channel that's most invested in for 2016, says 76% of marketers (up 13% from 2015). Through this article, you will be acquainted with some remarkable statistics from latest studies that marketers must know.
Email is the prime channel that you own as a marketer and have 100% control of your message: You have control over, who it goes out to, what the message says and when it goes out. Moreover, email is endowed with the cost-effectiveness and the deliverability of the highest ROI for marketers.
1. Revamp Emails for Mobile
We live in a mobile world where half of emails (53%) are opened on a mobile device. This percentage keeps on increasing by indicating one of the biggest email marketing tips. If you haven't already proven your emails on mobile devices, you should go ahead with that!
Your customers may delete and even unsubscribe if emails don't render well on their mobile devices.
2. Analyze Your Subscribers
It's wise to conduct survey your subscriber base on a regular basis.
The idealistic way to approach them is by asking them questions such as:
How often do you expect emails from us?
Research shows that 44% of subscribers prefer to receive marketing emails on a weekly basis.
Why did you subscribe to our emails?
What kind of content do you prefer?
According to a recent research 64% customers join a mailing list to be part of a loyalty/rewards program, and 39% sign up because they like your brand.
When do you prefer to receive our emails?
Unfortunately, there is no universal constant here. Still, a lot of data shows that Tuesday – Thursday between 8:00 a.m. – 10:00 a.m. that helps me going a step ahead.
Always test to see what gives you the best open and click-through rates (CTR). Regarding CTR, fewer images and around 20 lines of text perform the best. Moreover according to Campaign Monitor, the inclusion of a call-to-action button rather than a text link can augment conversion rates by as much as 28%.
3. Personalization
With the increased demand for marketing automation software, email personalization not only has become the standard, but it is anticipated from your consumer base. Each time customers interact with a brand, they expect a unique experience, tailored to them.
Marketing Automation can help you pull a ton of information that you can leverage to develop personalization.
4. Know the Latest Data
The recent stats on email marketing you must know:
64% of companies rely on email marketing as the most productive marketing channel.
Companies in the United States send 1.47 million emails per month.
77% of email ROI comes from targeted, segmented and triggered campaigns.
The email open rate on average for all industries is 21.73%
The click-through rate in emails on average for all industries is 3.57%.
55.5% of people anticipate companies to use content on their websites.
53% of emails get opened on mobile devices.
75% of email subscribers state they are decidedly inclined to delete emails that do not render well on mobile devices.
Personalized emails help boost click-through rates and conversion rates by an average of 14% and 10% respectively.
49.5% of teams keep a content calendar year-round, and 18% only use a calendar to determine key selling seasons.