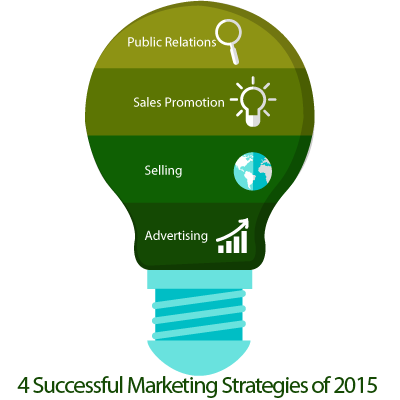 Product promotion is the most important necessities of getting your brand in front of people and attract customers. There are a number of ways to promote your product. While some companies believe in using more than one method, others like to use different methods for different marketing purposes.
Regardless of your company's' products and services, you have to have a thorough and strong promotional strategy that will not only attract existing customers but also successful pull the new ones.
Here we discuss about few promotional strategies that has been successful in increasing the company's' ROI. Lets' take a look at those strategies.
1. Advertising
Advertising is a platform that help businesses to persuade their potential customers to choose their products and services over other competitive brands.
The core objective of advertising is to increase the company's ROI by increasing your sales. It aims at,
Making your product familiar with the public
Create goodwill
Inform and educate your customers about your product in a snapshot
Attracts your customer to find more about your product and service.
2. Selling
Sales is when you sell your products and services on an exchange of some agreed sum of money.
There are few stages in selling, some sales transaction can either include either one or more following stages. They are,
Prospecting and qualifying
Approach
Presenting and demonstrating
Handling all the objections
Closing
Follow-up
3. Sales Promotion
Any initiative taken by the company to promote-increase in sales, usage or trial or service is known as sales promotion.
Sales promotions include, consumer promotions where,
There is a display material for the customers to understand it.
Promotion of products through in-store demonstrations and celebrity appearances.
Competition, coupons and games are included.
multi-packs and bonuses
Loyalty reward programs.
Whereas, promoting a business include,
Seminars and workshops
Conference presentations
Trade show displays
Newsletters
Event sponsorship
Sales Force Promotions include,
Commissions
Sales competitions.
4. Public Relations
Public relations is a practice of spreading the desired information to the people or the organizations such as businesses (If your business is for B2B), government agencies, or an NGO.
To handle this better, there are public relation officers or public relation agencies whom you can contact. They focus on brand building and promote your product in the right way to the desired audience.