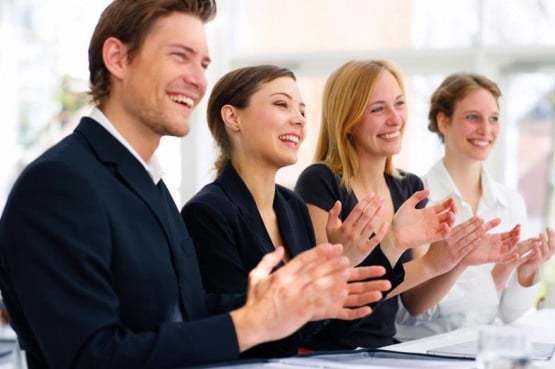 At the center of every organization are its employees. The welfare and mindset of every individual shape the results from opportunities. It is important to create a work environment that motivates people to think in clarity and where positivity proliferates across the length and breadth of the organizational framework.
To maintain a rich company culture, it is essential to zero in on motivating factors. Especially, the facets that trigger athletic abilities within each employee. It is also important to ensure they are practical and easy to incorporate.
A bulk of smaller companies is ditching traditional tactics such as pecuniary benefits to keep their employees up to par with the expectations. Such classic method is a proven tactic to satisfy employees, while significantly enhancing the loyalty towards the job.
Here are some strategies that you can easily apply for better results from your team.
1. Encourage Teams to Support A Cause
Interacting with voluntary organizations by proffering contribution will help instill motivation within the employees. It also serves a purpose to reinforce the spirit of the cause, which is beyond paychecks. If you are into selling products to customers, hand out an opportunity to your sales team asking them to give away a small part of the merchandise to those in need as a gesture of amelioration.
For small businesses, taking teams to the communities where they serve; to interact with the members will groom a positive mindset and strengthen the overall ethos of your team. It makes them feel that every contribution is meaningful.
2. Opportunity to Travel
Big names in the industry have tried it before; sanction travel opportunity to deserving staff members. Employees feel motivated when handpicked for all-expenses-paid trips to his or her favorite destinations. Employees feel valued when their efforts are periodically appreciated with perks such as travel offers. It boosts the overall morale of the members of the organization and may encourage them to work dedicatedly to earn more recognition in return.
We regularly come across happy employee stories on social media expressing their gratitude towards their organizations for their appreciation. It helps employees accomplish their personal goals such as traveling to the country of origin or a place they always longed to visit.
3. Provide career coaching
Motivating employees must encompass encouraging them to believe in the company's vision. Employers must foster learning, to help each employee grow professionally. Meeting employees to gain an understanding of their objectives and giving appropriate guidance to fulfill their ambitions is a great way to support them. Being a leader isn't easy. You must mentor and encourage people to chalk their plans for long-term growth. It is a welcome indication that you are interested in helping an individual to qualify for a role.
4. Give Regular Recognition In Small Packages
Employees feel valued when credits are conferred for their efforts and achievements. At the start of every meeting, take the time to bring them into spotlight for their work in the preceding week. This simple gesture can forge their efforts and will motivate other employees to step ahead to earn similar recognition.
Following these measures will instantly boost your work culture and motivate employees to contribute for a better purpose.